Coal "3.14" Algebraic

No image description available (yet)

Current Age
Unknown; technically, about one.
Gender
Male
Living Town
Unknown
Class
Unknown
Main Weapon(s)
Pie
Main Element(s)
Pie
Relative(s)
4.13, Heart
"Whether you are an utter fool or the bravest thing alive, I've yet to determine."

—
from the Pie in the System promotional blog Pi Day

3.14 (full name Coal Algebraic) is the protagonist of the 3.14 series. He is a clumsy but brave hero with an odd obsession with pie.
Appearance
Edit
3.14 appears as a rather short humanoid, who appears to be silhouette except that he has a white outline, and his eyes and mouth. He has had the Pi sign on his hat since "birth", and what appear to be clothes as well.
3.14 and his "brother", 4.13, were born at the same time during A22 Enterprises's Project 3.14, an operation that would turn a computer program, 3.14, into a physical being, a project that was to be their most advanced yet. However, a programming malfunction split the program in two, thus creating 4.13 as 3.14's duplicate being, and another malfunction due to immense amounts of power allowed the rest of the Pi Tribe, whose data were scrapped versions of 3.14's initial data, to be fabricated.
Abilities
Edit
3.14 has various different abilities, but his most well known attacks involve Pies in some way. He is also agile and swift, albeit clumsy. His hand-to-hand combat is formidable.
3.14 Sports Mix
Edit
Name: 3.14
Team Name: Illogical
Stadium: TBA
Alternate Outfit(s): A shirt with the Polish coat of arms

Chemistry

Statistics

Speed: 8
Power: 5
Skill: 4
Stamina: 7
3.14 is actually the same shape as Luigi's outline.
3.14's name is derived from the number, Pi. His name is canonically pronounced "three point one four".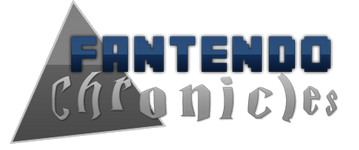 <center>
</center>