This Company Recruits!


If you are interested in the company, please contact the director of the company.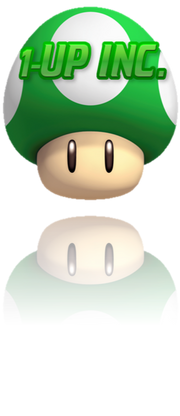 1-UP INC. is a company by
SuperToadMan56
(t∣b∣c)
 that makes fan games and chraraters
Members
SuperToadMan56
The founder of the company, he enjoys Music, Drawing and Cooking. His personality is very similar to one of his chracracters
LightningLuigi93
LL93 is a Nintendo fan. He created the most recent logo (although it wasn't transparent). His favourite Nintendo character is Wiggler. 
Thebigfoot1
Thebigfoot1 enjoys Art, Music, and Games, of course. He thinks he is pretty much the opposite of his characters. He created the secondary logo.
Games
If you are a member of the company and you have created a game please add it to the list...
Gallery
Film Company
Thebigfoot1 created a movie company that 1-UP INC. currently owns. It is called Golden Ring Studios.