Ad blocker interference detected!
Wikia is a free-to-use site that makes money from advertising. We have a modified experience for viewers using ad blockers

Wikia is not accessible if you've made further modifications. Remove the custom ad blocker rule(s) and the page will load as expected.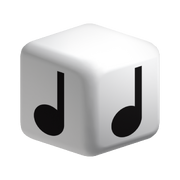 ♪ Blocks (pronounced Note Blocks or Music Blocks) are a type of Block in the Mario series that first appeared in Super Mario Bros. 3. They are quite bouncy and can include sometimes include power-ups such as Super Leaves. The Pink ♪ Blocks allow Mario to leap into Coin Heaven. However, in Super Mario 3D Land, the ♪ Blocks that bring Mario and/or Luigi into Coin Heaven are rainbow colored.
Gallery